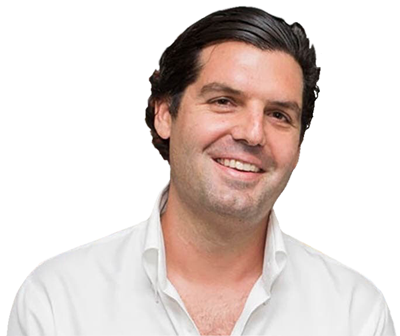 "In constant pursuit of excellence in business management"
I'd like to use this space to give my point of view on the progresses of my areas of interest which I will explain bellow. I will regularly add new articles on those topics of interest. I also would like to use this website as a showcase for our upcoming projects, which will allow us to remain competitive in a globalized world. Finally, I will like to use this channel as a way to communicate and be transparent in terms of what we are currently doing and what we want to do in the future.
Many thanks for visiting and remember to check back regularly for news and updates.
The Internet and new technologies give us opportunities to share information about projects and developments in a wide range of industries.
I am involved in the Latin American oil industry. I acquired a major share of Pacific Exploration & Production, the largest oil company of Latin America. I was named director of the board until last August. My purpose was to promote its expansion into new markets improving the extraction capabilities in countries like Peru, Mexico and Venezuela.
I founded O'Hara Administration, an asset management company engaged in a variety of specialized investment strategies. O'Hara Administration is a major shareholder of Hawkers, a leader company in fashion trends and technology.
Additionally I am actively involved in the development of banking services in Africa through a significant shareholding of the BDK group, Holding company of Bank of Dakar.
I am aware of the responsibility that we have in the communities in which we are present. We simply cannot move forward without contributing towards their progress and development. I am especially proud of our contributions to education: we built the new wing for the Carmen Salles School at Ciudad Bolivar, we support various initiatives in collaboration with the Universidad Simón Bolívar, like the postgraduate programs on operation and maintnance of power plants, the Forula SAE project and the building and furnishing of the conference rooms and the high voltage laboratory. We have also built sport facilities and has taken part on projects to protect our enviroment, like in the World Beach Rescue Day.